Useful Information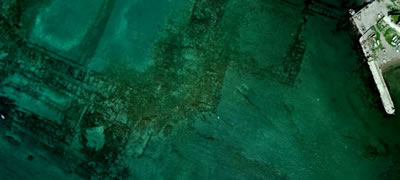 Directed at
This program is recommended for absolutely any person that is interested in underwater archaeology and would like to immerse themselves during 20 days in the underwater world of Roman archaeology.
Would you like to see sculptures, mosaics, architecture, streets and buildings from Roman times underwater as well as learn techniques that are used to discover underwater archaeological sites? If so, then this is the course for you.
On the Spanish island of Menorca, you will have the opportunity to become part of the scientific research team that have spent years recording shipwrecks, anchors and amphoras in the Roman port of Sanitja. You will learn and apply techniques and methodology used in underwater archaeological survey.
The water is very clear in Menorca, with an astonishing visibility…often up to 18 to 20 meters. The water is calm and mild in temperature and currant, allowing for excellent diving conditions in a natural and pristine Mediterranean atmosphere.
In the Underwater Park of Baia (Italy), which we call "Underwater Pompeii," you will have the unique opportunity to visit archaeological remains from the Roman world that no other place in the Mediterranean can compare to. You will also visit the archaeological remains of Pompeii as well as the most significant ruins along the coast of Naples (amphitheaters, baths, museums, etc).
After finishing this course, the training and experience gained will help you to decide if underwater archaeology is the area of research that you wish to focus on or if you want to continue on with underwater archaeology as a future profession. You will have also visited the most iconic and remarkable Roman underwater archaeological sites in the Mediterranean.
Previous knowledge or experience in archaeology or computer systems is not required.

Field School life & language
The field school course has a length of 20 days and will start in Spain. Students will meet in Menorca on the first day of the course. During the first 14 days participants will focus on the underwater archaeology fieldwork in the ancient port of Sanitja, exploring and surveying the port of Sanitja and the coast of the Cape of Cavalleria. The aim of this project is to identify structures of the Roman city of Sanisera and underwater shipwrecks, as well as the associated cargo including amphora and anchors.
The course runs six hours per day. The course is taught in English and Spanish.
Participants will then travel to Naples, Italy and practice what they have learned in the port of Sanitja, at the Underwater Pompeii (Baia). Participants will also visit the Roman ruins of the city of Pompeii.
Participants will then return to Menorca for the last two days of the program which are free course days.
Options

To participate in diving activities, it is necessary to have a diving certificate that will allow you to dive up to 18 meters in depth. For this reason, we have designed two groups to choose from: with or without a diving certificate.
Group 1. Without a diving certificate: Those that do not have their diving certificate should choose this group.
Group 2. With certificate: Those that have a diving certificate from an internationally recognized organization (i.e. PADI), should choose this group.
Medical check
On the first day of the course, participants have to show a medical document stating that he/she is fit for diving activities. Participants that do not have this document on the first day will not be allowed to participate until they are able to present this document.
Equipment needed
We encourage participants to bring their own dive gear, however, a complete set of diving equipment (with the exception of mask and snorkel which each participant must bring) can be rented at the reduced cost of 18 Euro per day.
Certificates
At the end of the Field Program, students will receive a certificate of participation stating the hours and activities of the course. Participants that perform exceedingly well in the course may receive a letter of recommendation from our organization upon request.
---
Sanisera Archaeology Institute
Do you need help?

In Sanisera Archaeology Institute we will help you choose the best field program for you. Fill in our advice form without any obligation. In less than 48 hours we will contact you


Why choose us?


10 reasons to participate in our international summer courses.