General Information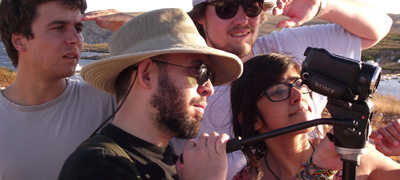 In 2008 the Sanisera Archaeology Institute for International Field Schools started its courses at the Roman city of Sanisera. During all these years many students have come from all over the world to study abroad to Menorca (Balearic Islands, Spain) in order to dig up the Roman remains located at this classical site on the Northern coast of the island.
The research is focused on the archaeological excavation of Sanisera and it studies what happened in this Roman port connected to the maritime traffic that sailed the Mediterranean during those times. As a result, we know that this is a very interesting archaeological site, with abundant findings of multiple artifacts that will help us to reconstruct its past.

This course is for students who are interested in Roman cities, classical archaeology and learning how to produce a video documentary and film studies related to archaeology.
This program is divided in two main parts. In the first part of the course students will gain experience in archaeological fieldwork by excavating in the Ancient Roman city of Sanisera. During the second part students will learn about the process of creating a documentary.

Part 1. The archaeological fieldwork in Sanisera (Menorca, Spain)
The excavation at the Roman city of Sanisera provides all the archaeological documentation necessary for the student to acquire enough training and experience in all aspects involving an excavation of the Roman civilization from the II century B.C. to the VI A.D.
In the laboratory students will learn to classify all the artifacts found on the site, including Roman pottery, numismatics and faunal remains.
Time dedicated to this part of the program: 50%.
Part 2. The archaeological video documentary
This film program consists of two main parts. The first one deals with filming a video documentary so that the audience can get to know more about the archaeological findings, the history of the site and the archaeological work carried out both on site and in the laboratory. In the second part of the course students who participate in this course will learn about the process of creating a documentary: preparing the plot, shooting on the site, selection of scenes, editing the video documentary and sound, as well as different elements regarding audiovisuals.
Time dedicated to this part of the program: 50%.
---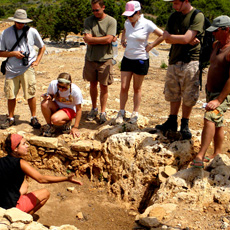 Lesson in The Sanisera Field School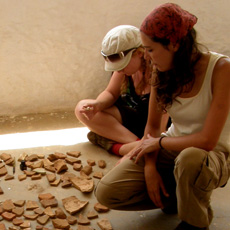 Classifying pottery remains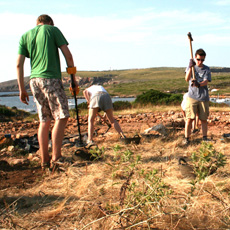 Students working in The Sanisera City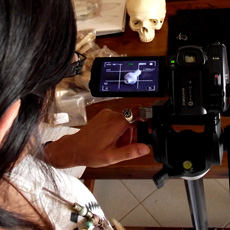 Recording archaeological finds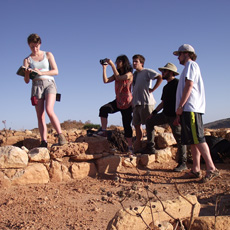 Recording in The Sanisera site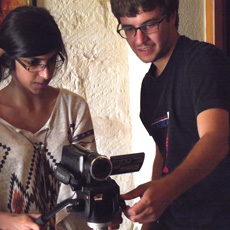 Teaching how the camera works
---
Sanisera Archaeology Institute
Do you need help?

In Sanisera Archaeology Institute we will help you choose the best field program for you. Fill in our advice form without any obligation. In less than 48 hours we will contact you


Why choose us?


10 reasons to participate in our international summer courses.