General Information

The Sanisera Archaeology Institute for International Field Schools offers an annual archaeology dig on the island of Menorca, off the coast of Spain. This course is for students who come from all over the world to study abroad and who are interested in biological anthropology and want to learn how to produce a video documentary and film studies related to archaeology.
This program is divided in two main parts. In the first part of the course students will gain experience in biological anthropology in the tombs of Sanisera. During the second part, students will learn about the process of creating a documentary.


Part 1. Bioarchaeology in the Necropolis of Sanisera (Menorca, Spain)
Death in Rome has been studied in Sanisera since we started digging the first necropolis in 2008. So far we have excavated 72 tombs belonging to a Roman cemetery which could have been related to a basilica in the Roman city if Sanisera, which dates from the 4th and 6th centuries AD. The Osteology corpus in this necropolis includes more than 270 individuals.

The fieldwork focuses on funerary structures, specifically inhumation graves. Participants will learn and apply excavation techniques used in biological anthropology when excavating tombs. Students will also participate in lectures on skeletal anatomy and pathologies, classes, exercises and excursions related to the course material. In the laboratory participants will be instructed by an anthropologist and other archaeologists in the classification, study, and conservation of human remains and other related materials found.

Time dedicated to this part of the program: 50%.
Part 2. The archaeological video documentary
This film program consists of two main parts. The first one deals with filming a video documentary so that the audience can get to know more about the archaeological findings, the history of the site and the archaeological work carried out both on site and in the laboratory. In the second part of the course students who participate in this course will learn about the process of creating a documentary: preparing the plot, shooting on the site, selection of scenes, editing the video documentary and sound, as well as different elements regarding audiovisuals.

Time dedicated to this part of the program: 50%.
---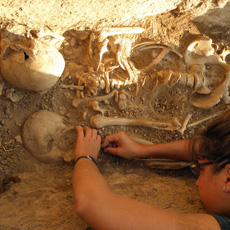 Student digging a roman tomb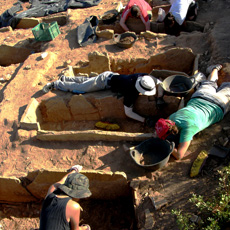 Fieldwork in the Sanisera Necropolis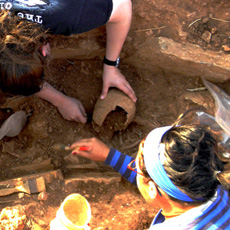 Students digging human remains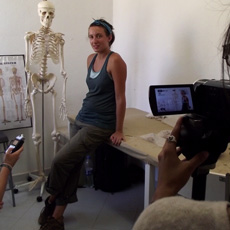 Learning to make an interview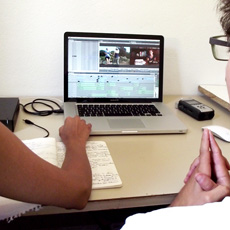 Learning post-production
Recording archaeological finds
---
Sanisera Archaeology Institute
Do you need help?

In Sanisera Archaeology Institute we will help you choose the best field program for you. Fill in our advice form without any obligation. In less than 48 hours we will contact you


Why choose us?


10 reasons to participate in our international summer courses.