General Information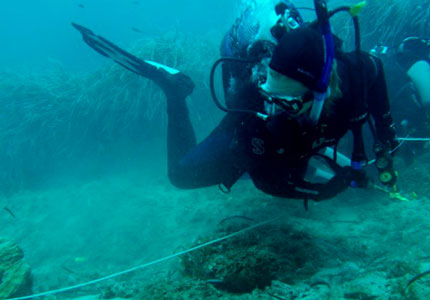 The Sanisera Archaeology Institute for International Field Schools offers annual programs in archaeology. This course is designed for students from around the world interested in studying abroad, gaining knowledge in Roman cities, classical archaeology and underwater archaeology.
Over the past eight years, The Underwater School in Archaeology has researched the ancient port of Sanitja via an intensive survey program. We have discovered 18 Roman shipwrecks with cargo, including amphorae, and more than 10 anchors from different time periods.
The seabed of Sanitja is very wide and varied, with shallow and medium depth areas that facilitate the diving learning and the use of different survey methods and techniques to discover archaeological remains.
The Sanisera Archaeology Institute offers an extended underwater archaeology program consisting of four main parts during 16 days diving from shallow to deeper depth.
Part 1: Explore the Ancient Roman Port of Sanitja (Menorca, Spain)
There will be a minimum of 7 immersions focusing on underwater archaeological survey exploring the Ancient Port of Sanitja and the coast of the Cape of Cavalleria. The aim of this project is to identify structures of the Roman city of Sanisera and underwater shipwrecks, as well as the associated cargo including amphorae and anchors.
The port of Sanitja was not only occupied by Romans. There are also ruins of a Muslim mosque and an English defense tower which lead us to believe that we could find other vessels from these time periods. During the last years of survey, several anchors and three shipwrecks from the XVI-XIX centuries were discovered.


Time dedicated to this part of the program: 45%.
Part 2. Record underwater archaeological objects using photogrammetry with Agisoft PhotoScan 3D
During the course we will register archaeological materials (amphora, anchors, fine tableware) using pictures and following the standard photogrammetry procedures, afterwards we will learn to handle the information in order to create 3D graphic models using Agisoft PhotoScan Professional software.
Time dedicated to this part of the program: 5%
Part 3: Explore the north coast of Menorca (Spain)
There will be a minimum of 8 immersions focusing on underwater archaeological survey exploring a submerged valley where some remains of wrecks can be found through survey techniques, and always diving between 18 and 30 meters deep.

Time dedicated to this part of the program: 45%
Part 4. Mediterranean Shipbuilding (Menorca, Spain)
This part of the course focuses on Mediterranean shipbuilding techniques, both on theoretical and practical levels. Students will put into practice their conservation skills with a ship from the 1920s.
Students will learn the basics of traditional Mediterranean shipbuilding, as well as which tools, instruments and methods are the most suitable to restore old vessels.
Course time dedicated: 5%.
Students will also attend lectures on Roman shipwrecks, Roman amphoras and Mediterranean shipbuilding techniques and handling of software Agisoft PhotoScan.
---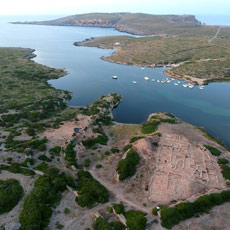 Aerial view of the north coast of Menorca and place where is the Roman port city of Sanisera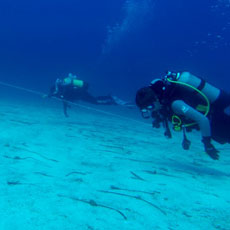 Students of underwater archeology using survey techniques


Drawing and photographing a shipwreck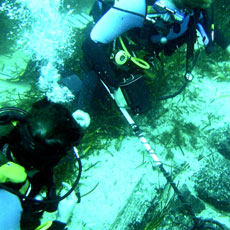 Drawing and photographing a shipwreck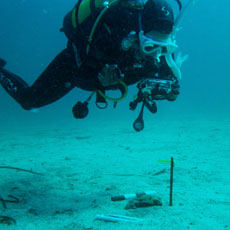 Photography techniques used on underwater roman amphora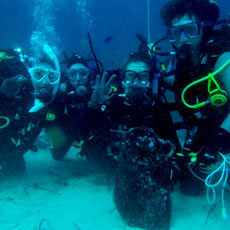 Underwater archaeologists students


---
Sanisera Archaeology Institute
Do you need help?

In Sanisera Archaeology Institute we will help you choose the best field program for you. Fill in our advice form without any obligation. In less than 48 hours we will contact you


Why choose us?


10 reasons to participate in our international summer courses.