General Information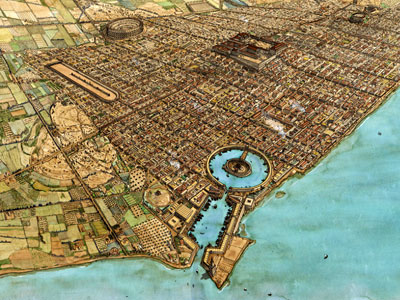 The Sanisera Archaeology Institute for International Field Schools offers an annual international archaeology program. Since then it has organized courses for students who come from all over the world to study abroad and who are interested in archaeology, anthropology and osteology.
The purpose of this course is focused on the practical archaeological training of fieldwork excavation of the well-known area called circular monument that integrates a very outstanding and unique architectural center complex of the archaeological zone of Carthage that was declared a World Heritage Site by UNESCO in 1979.
The circular monument is located a short distance from the Roman theater, on the hill of the Odeon, dominating in a privileged way the maritime plain of Carthage, configuring an outstanding religious complex of Christian worship that integrates an unpublished basilica yet to be discovered and investigated.
The circular monument has been partially excavated in several campaigns. In 1951 by A. Lézine, and, from 1974 to 1983, by P. Senay. The building was built in the late 4th century AD and it is supposed that it could have been a complex of martyrdom, with highly revered relics, and that perhaps it was dedicated to Saint Cyprian.
The monument measures 38.60 meters long from east to west and 31.20 meters wide from north to south. Between the 5th and 7th centuries AD it underwent several reforms. Later it was abandoned and its space was used as a funerary burial place.
The architectural plan of the monument bears similarities to the Holy Sepulcher in Jerusalem, the Church of the Nativity, in Bethlehem, and has even come to be compared to the Church of Saint Constance in Rome.

The dig at the circular monument a provides all the archaeological documentation necessary for the student to acquire enough training and experience in all aspects involving an excavation of the Roman civilization in the Late Antiquity period from the IV century AD to the VII AD.
The fieldschool promoted by the Sanisera Archaeology Institute will be developed in collaboration with the Scuola Archeologica Italiana di Cartagine (SAIC) and the Institut National du Patrimoine (INAP), which will supervise the development of the archaeological project.
---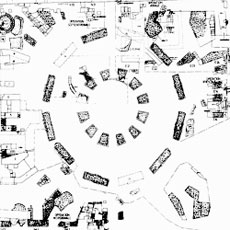 Archaeological remains of the architectural plan of the circular monument after the excavations of 1983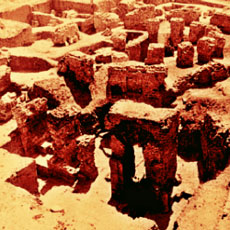 Old photograph of the excavations between 1974 and 1983 by P. Senay.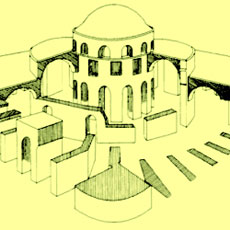 Three-dimensional interpretation of the circular monument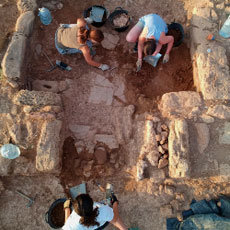 Students doing practical archeology field work


It's possible that the circular monument was similar to Santa Constanza (Rome)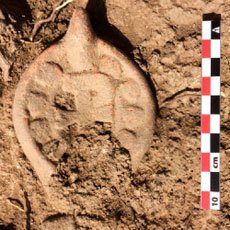 Roman oil lamp with Christian motifs made on the Tunisian peninsula. (6th century AD)
---
Sanisera Archaeology Institute
Do you need help?

In Sanisera Archaeology Institute we will help you choose the best field program for you. Fill in our advice form without any obligation. In less than 48 hours we will contact you


Why choose us?


10 reasons to participate in our international summer courses.