General Information

Have you ever wonder how you can become an archaeologist? How Archaeology really works in the 21st century? Than this is the perfect online course for you. Be an archaeologist in the 21st century does not mean to become Indiana Jones or Lara Croft – is much more than that, and in this course we will show you what you can do to become a true archaeologist.

The Sanisera Archaeology Institute for International Field Schools has a number of educational online courses that you can enroll to amplify your knowledge in Archaeology, Anthropology, History, and numerous other related thematics, such as field and laboratory methodologies, GIS, Underwater, Classical architecture, Egyptology and many more. This online course is only the first one of many that you can apply to experience what it means to be an Archaeologist.
When talking to fellow archaeologists, students of the subject, and to wider audiences, we noticed that there is a generalized lack of knowledge about the perks and quirks of Archaeology. In this online course you can learn how Archaeology came to be what it is: how it evolved over time, who were the 'fathers of archaeology' and what their legacies were, how you interpret the past, different ways of doing archaeology, and even how excavations are funded. There are many 'difficult' questions, often never approached – even at University – about how archaeology works. These will be answered honestly and open-minded in this online course.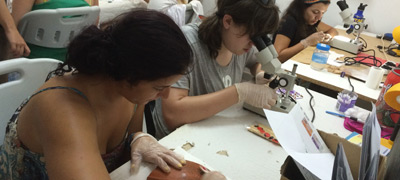 Thus, this program is recommended to anyone interested in archaeology, anthropology or history, from any age or walks of life. Nonetheless, we believe is crucial to anyone considering a career in archaeology, as it analyses major issues related to the profession.
This course will have the duration of on week, where five thematics will be approached through video-lectures, supported by an interactive platform where activities will be developed and ideas shared among the participants of each session.
Day 1 - Thematic 1 - What is Archaeology?
Here we shall approach what archaeology consists of and the major misconceptions about this science. Depending on where you are from, there are also major differences and similarities with anthropology and history, and different ways of how these three professions evolved. We will also
understand the importance of multidisciplinarity by combining these three sciences with architecture, bioarchaeology, zooarchaeology, paleobotany, ethnoarchaeology, geoarchaeology, experimental archaeology, etc.
---
Day 2 - Thematic 2 - History of Archaeology
In this thematic we will travel back in time and learn how archaeology evolved from simple hobby and the curiosity of Antiquarians to a scientific profession on its own.We will learn how the 'fathers of archaeology' such as William Cunnington, Thomas Jefferson, General Augustus Pitt-Rivers or William Flinders Petrie developed scientific methodologies that tremendously facilitated archaeological interpretations, and inspired 20 th century archaeologists to make amazing discoveries such the tomb of Tutankhamen by Howard Carter, the cities of Troy and Mycenae by Heinrich Schliemann, the Minoan civilization by Arthur Evans, and the development of excavation techniques by Mortimer Wheeler.
---
Day 3 - Thematic 3 - Theory of Archaeology
In this thematic we will analyse the different ways of doing archaeological research and how interpretations are made using scientific methods. We will analyse the philosophical frameworks that guide the processes of interpreting data. In order to interpret the past, you cannot simply randomly guess what happened in a particular site, you have to base your hypothesis in methodological standards that are applied and tested. Depending on the results obtained, these will prove or disprove your hypothesis about the past.


---
Day 4 - Thematic 4 - Archaeology today
Here you will learn about the different kinds of archaeology – specializations within the profession –, the different types of acting in archaeological sites, and who funds it. Imagine that in the near future you wish to start excavations on an archaeological site – we will guide you on how to do it. There are specific steps you have to take in an orderly manner – from knowing what kind of site will be, to which methodology best suits it, to how you will fund your excavation, or even who you need to hire – in order to achieve successful results
---
Day 5 - Thematic 5 - Why is archaeology important?
Finally, we will discuss why is archaeology important, what benefits it brings to the communities of today, and how lessons of the past can improve our future. Have you ever wonder how much an archaeological excavation costs? What are the logistics to organize an archaeological mission? Or even why governments invest so much money from our taxes to protect Archaeological/Historical Heritage? These are questions not commonly approached, but crucial if you want to become an archaeologist in the 21st century.
---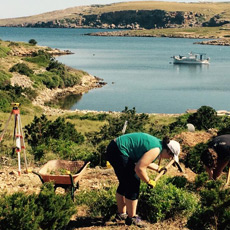 North coast of Menorca: digging in the Roman City of Sanisera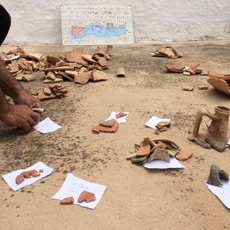 Roman pottery and artifacts found in Sanisera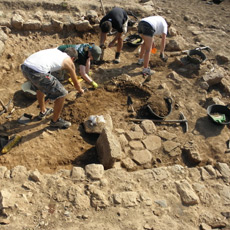 The archaeological dig of Sanisera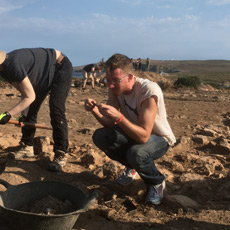 Digging in the Roman City of Sanisera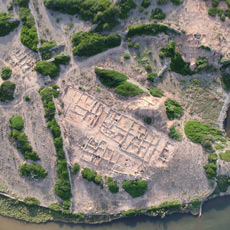 Aerial view of the north coast of Menorca and place where the Roman port-city of Sanisera is

Students documenting a shipwreck in the port of Sanitja


---
Sanisera Archaeology Institute
Do you need help?

In Sanisera Archaeology Institute we will help you choose the best field program for you. Fill in our advice form without any obligation. In less than 48 hours we will contact you


Why choose us?


10 reasons to participate in our international summer courses.