The Sanisera Archaeology Institute organizes with The Dubai Municipality an international expedition to Sarouq Al- Hadeed archeological site from january 15th 2017 to april 13th 2017.


Dubai Municipality is planning to complete the excavation of Sarouq Al-Hadeed and this expedition should find strategic solutions in order to make it possible and resolve the issues that most affect this settlement around its identity as a center for metal foundry, discover spaces or habitat areas, and find the sources of basic natural supply resources such as water and mines that allowed the production of a large collection of metal objects.
The Sanisera Archaeology Institute has opened a period to select a group of volunteers specialized in archeology capable of performing field work excavating and studying the materials in the laboratory with good attitude, interest and be proud to be participants and protagonists of an important project scientific reference on Archaeology Near East . This expedition is funded by Dubai Municipality and therefore there is no cost for volunteers to participate, included the trip from your home to the site in Dubai (maximum $1,100), meals, transportation and accommodation. Check the useful information page to obtain more details.


The Sarouq Al-Hadeed archeological site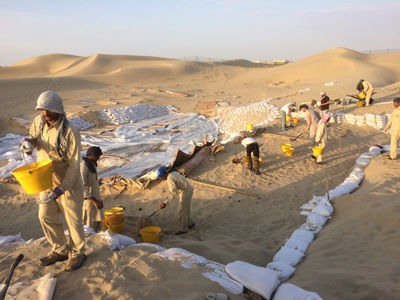 Sarouq Al-Hadeed is one of the important archaeological sites that has been disclosed in the past few years in the United Arab Emirates (UAE) and one of the main centers of copper manufacturing of various tools in the region since the beginning of the Iron Age. It is owned and managed by Dubai Municipality Architectural Heritage Department. The site contains large amounts of metal ores, and through the work of Active exploration, thousands of rare artefacts were detected such as swords and daggers, presenting the economic and religious importance that this area had in the past.

Sarouq Al-Hadeed is by far the most unusual site yet recorded within the Emirate of Dubai. The most obvious feature at the site is a 7 m. deep dune covered entirely with a dense concentration of metal slag and other fragments of metal processing such as ores and grinding stones as well as abundant ceramics.
The mound covers an area of about 1.5 ha, but is obscured on three sides by active dune fields.The site was once excavated jointly by the Jordanian Department of Antiquities and the Dubai Department of Archaeology, and these investigations uncovered hundreds of metal objects including complete bowls and pitchers, incense burners, jewellery and decorative objects, daggers, tools and even fish hooks.
Most objects are bronze but a few are made of iron, and the inventory even includes one dagger with a bronze handle and iron blade. In addition to finished metal objects, excavations found dozens of whole ceramic vessels, including numerous large water jars with moulded snake decorations.


As a first contact with the site by the new team of archaeologists who join the investigation of Sarouq Al-Hadeed, it is necessary a meticulous excavation and a methodological process to corroborate the results of previous campaigns, and also to analyze the stratigraphic sequence in order to know its chronological periods of occupation phases.
---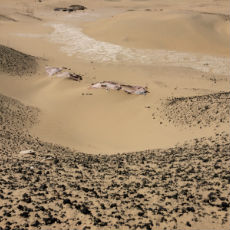 General view of the site, covered by dunes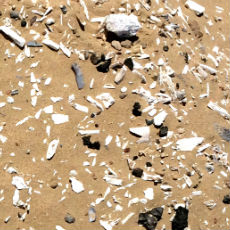 Remains of fauna and foundry remains dated around 1100 BC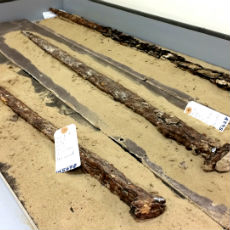 Singular swords discovered during the excavation of the site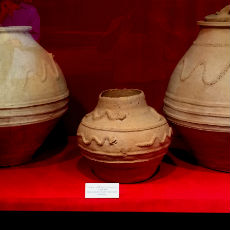 Ceramic vessels discovered in the site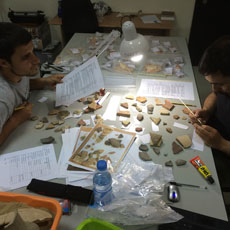 Study room and laboratory next to the site to inventory and deposit the archaeological material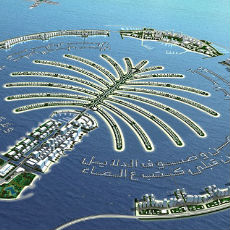 The architecture and urbanism of Dubai is impressive







---
COURSES IN DIGGING REMAINS OF CITIES CATEGORY ( 6 )
More info
006 Dig in the Roman City of Sanisera
More info
010 Biological Anthropology & Dig in Sanisera
More info
020 The Roman City Dig of Sanisera (Spain) & Making an Archaeological Film (Menorca, Spain)
---
More info
045 Archaeological Techniques of drawing, photography and digital illustration & Dig in the Roman City of Sanisera
More info
046 Underwater Archaeology in Sanitja harbor & Dig in the Roman city of Sanisera (Menorca - Spain)
More info
050 Archaeological fieldwork in the ancient city of Petra (Jordan )
---
---
Sanisera Archaeology Institute
Do you need help?

In Sanisera Archaeology Institute we will help you choose the best field program for you. Fill in our advice form without any obligation. In less than 48 hours we will contact you


Why choose us?


10 reasons to participate in our international summer courses.