General Information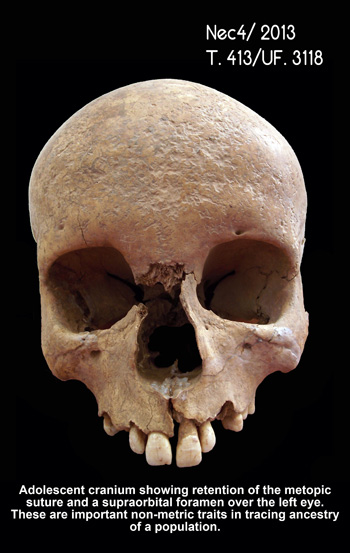 The Sanisera Archaeology Institute for International Field Schools offers an annual archaeology dig on the island of Menorca, off the coast of Spain. Since then it has organized courses for students who come from all over the world to study abroad and who are interested in anthropology and osteology.
The fieldwork focuses on the in-depth analysis of human skeletal remains excavated from the Roman necropolis at Sanisera. The aim is to use advanced osteological techniques to understand the lifestyle of the people who lived at this site.
This course provides a unique opportunity to contribute to research on the individuals buried at the Roman necropolis at Sanisera. So far, more than 250 individuals from more than 50 tombs have been excavated, presenting a large amount of material from which we can understand the lifestyles of people in late antiquity. Participants will learn the techniques of analyzing and recording information from human skeletal remains in an archaeological context. In this lab based course, both lecture and experiential learning will be used to enable students to gain confidence in the identification and analysis of various skeletal conditions.
We will cover skills in basic demographics such as the techniques to determine age and sex of a skeleton, but will also progress to more advanced methodologies in osteological analysis. Students will learn skills such as: correctly measuring and recording skeletal elements according to set international standards , distinguishing between pathological and non pathological bone and assessing patterns in pathological lesions, identifying marks on the skeleton that indicate how muscles were used during the person's life (including determining left or right handedness), and assessing nutritional status from bones and teeth. Additionally, participants will learn how to bring these different sources of information together to re-create the biological life history of the individuals buried at this site.
---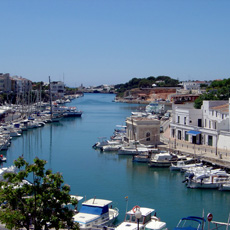 Ciutadella de Menorca harbour (Spain)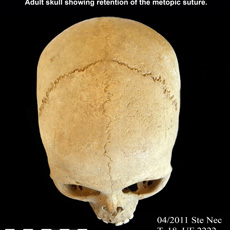 Adult skull showing retencion of the metopic suture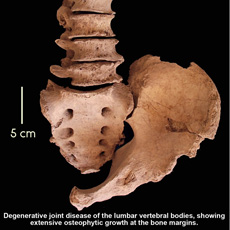 Degenerative joint disease of the lumbar vertebral bodies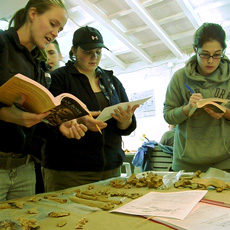 Students classifying human bones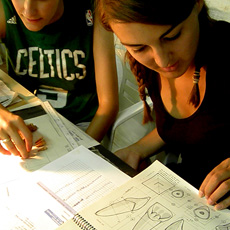 Students analyzing human teeth


Studying a jaw


---
Sanisera Archaeology Institute
Do you need help?

In Sanisera Archaeology Institute we will help you choose the best field program for you. Fill in our advice form without any obligation. In less than 48 hours we will contact you


Why choose us?


10 reasons to participate in our international summer courses.